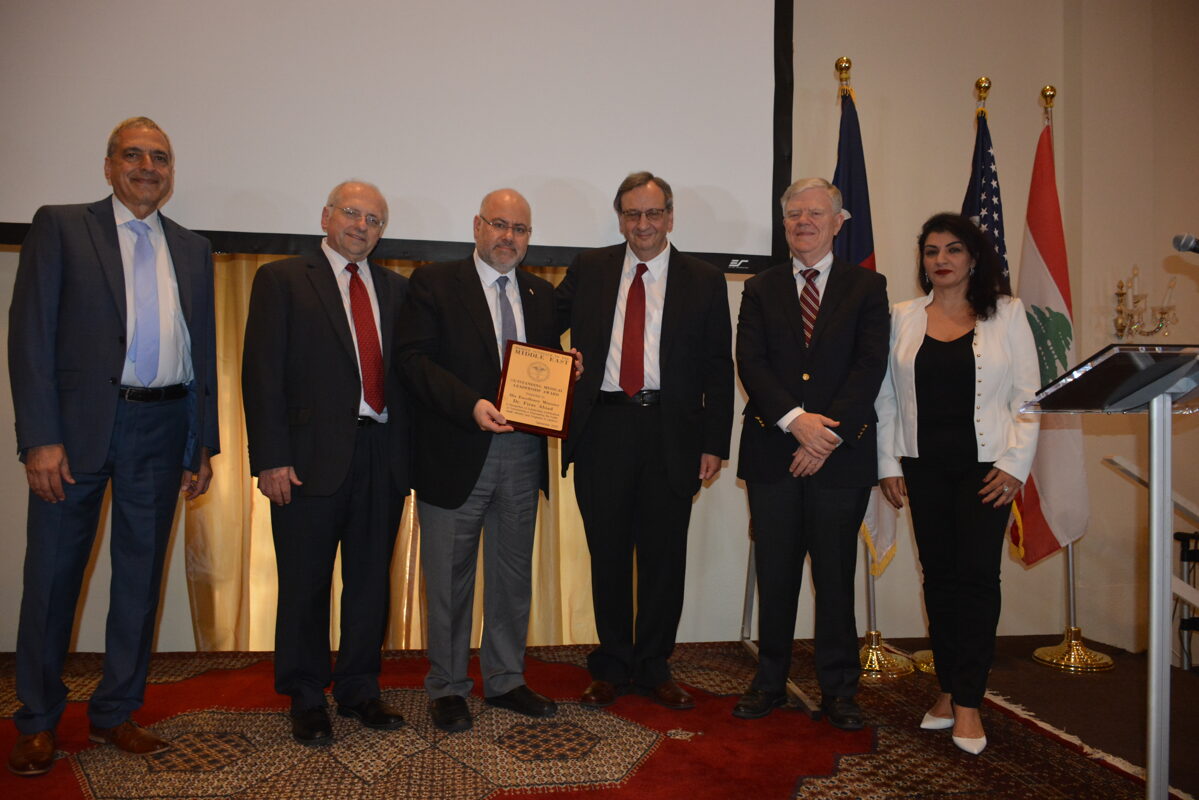 HOME recently hosted a ceremony in Houston to honor Lebanon's Minister of Public Health, Dr. Firass Abiad. The event was co-organized with the Association of Lebanese American Doctors, led by Dr. Rafik Hashem, and the Association of Arab American Doctors in Houston, headed by Dr. Nidal Moukaddam.
Though unable to attend in person due to urgent commitments, U.S. Congresswoman Sheila Jackson Lee graciously phoned in to offer her heartfelt appreciation and support. She spoke on behalf of the U.S. Congress, praising the efforts of Dr. Abiad and HOME in advancing healthcare in Lebanon. Dean of the University of Houston School of Medicine, Dr. Steve Spann, was also among the esteemed guests.
In his remarks, Dr. Raad lauded Dr. Abiad's crucial role in healthcare reform in Lebanon and his dedication to serving impoverished communities. Dr. Abiad was acknowledged for his work in combatting epidemics, which has helped pave the way for a promising 2023 tourist season in Lebanon.
The event culminated in the presentation of Certificates of Appreciation by Dr. Raad to the minister on behalf of HOME and a certificate of recognition from the U.S. Congress, awarded to Dr. Firass Abiad.
The ceremony was well-attended by a broad swath of community members and dignitaries in Houston highlighting our collective commitment to a healthier, more equitable future.
We extend our warmest thanks to everyone who contributed to the success of this momentous event.